Supported Employment Case study
Working at the Grand Hotel
Dexter, Jas and Francis started work with Supported Employment at different stages.
Dexter wanted to work in a kitchen, Jas wanted to work with kitchen/Barista type work and Francis was eager to get any paid work.
The Supported Employment team found an opportunity with the Grand Hotel, and so we supported them together to look at work trials to in place of a job interview.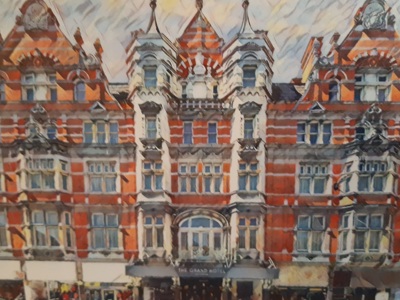 "I have a good time working with the team and getting tasks done"- Jas
All three took part in work experience at the hotel trying kitchen work, conference and events set up and housekeeping.
After one session of work experience in each area they were all offered paid employment.
They will rotate across each different area and work alongside a work buddy.
The following video features Jas talking about his placement.