About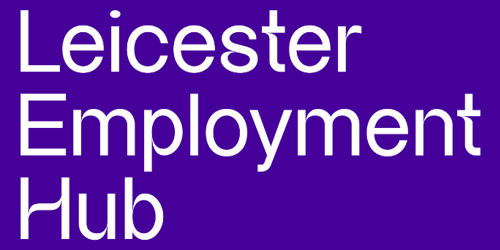 Leicester Employment Hub is a £5.9 million business support project for small to medium sized enterprises (SMEs) in the Leicester and Leicestershire, run by Leicester City Council.  The project runs until 31st December 2023.
The project includes the Youth Employment Hub, the Construction Hub and Ex-Offender project.
The Hub works with local businesses to increase demand for:
Apprenticeships
Traineeships
Work experience
Internships
Volunteering
Work placements
The project also adds capacity to and complements the work of the Education Skills Funding Agency and local apprenticeship training providers.
Find out about our partner organisations

Leicester Employment Hub is receiving up to £5.9million of funding from the European Social Fund as part of the 2014-2023 European Structural and Investment Funds Growth Programme in England. Established by the European Union, the European Social Fund helps local areas stimulate their economic development by investing in projects which will support skills development, employment and job creation, social inclusion and local community regenerations.
More about the ESF