Top Tips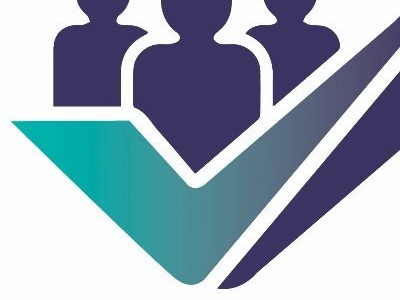 Accept Recruitment Team
• Be open and honest about your past.
• Express your passion for wanting to get back into work.
• Don't give up!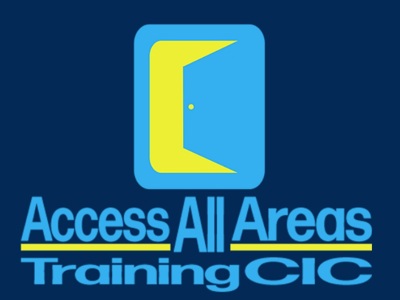 Access All Areas Training CIC
• Honesty is the best policy! Be open and speak the truth about your past, especially declaring convictions in job applications.

• Express your passion for wanting to get back into society and working again.

• Look back at what you have learnt during prison and how that has changed your mindset, but however do not be disheartened if you do not receive the role, don't let that hold you back.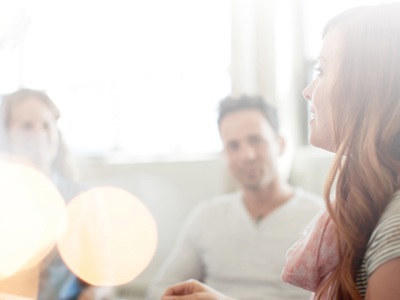 Babington Leicester team:
• Be proactive when looking for a role. The current work climate is not easy for anyone, so it is important to actively seek work and apply for as many suitable job roles as possible.

• Try not to get disheartened. Finding employment is not easy at the moment, but try to remain positive and keep looking – you will find the right company who will give you a fair opportunity.

• Remain open minded to different opportunities. Although it may not seem like your ideal role, don't dismiss it immediately. Experience, and 'a foot in the door', is always invaluable – and who knows where it can lead.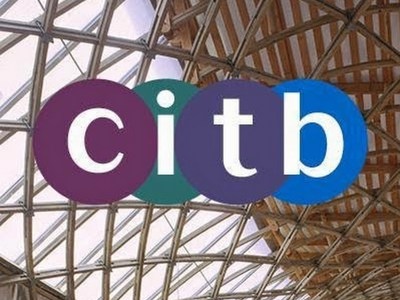 CITB Construction Ambassador
• I would recommend honesty.
• stress what you have learned from the conviction and time in prison.
• Explain how you have changed,
• Give examples of what skills or assets you can give.
• Be positive!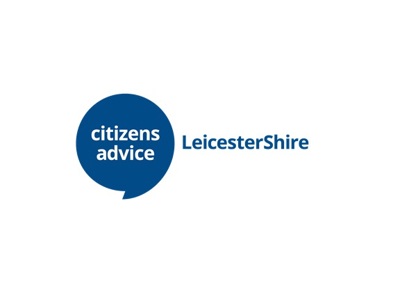 Citizens Advice Leicestershire
• Be transparent: We encourage all applicants called for an interview to provide details of their criminal record at an early stage in the application process. We request that this information is sent under separate cover, marked as private and confidential to a designated person within Citizens Advice LeicesterShire and we guarantee that this information will only be seen by those who need to see it as part of the recruitment process.
• Contemplate your transferable skills: Do not underestimate the value of the
life skills learnt during your time in prison such as self management and
adaptability. Expanding on these skills also serves to reduce employment gaps on your CV.
• Volunteer: We encourage ex-offenders to undertake voluntary work as it is a
good way of gaining experience and learning new skills where you will have the opportunity to work as part of a team whilst taking on responsibilities. It also will allow you to develop key relationships with prospective employers.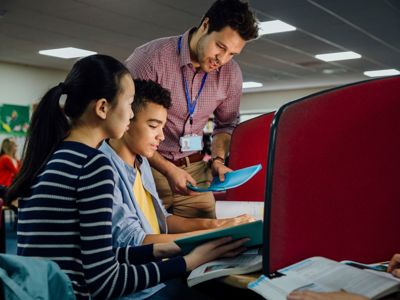 Personal Advisor, Connexions Leicester City:
• Be prepared: Have a National Insurance number, bank account, ID and CV in place so that if job opportunities do present themselves you are ready to go.

• Know when you have to declare your conviction or warning and when you don't for jobs that you are interested in applying for.

• Know where to look for work: Search general job sites on the internet. Talk to personal connections. Find out if a family member, relative or friend are looking for someone to fill a position. Sometimes job opportunities can be right there in front of you!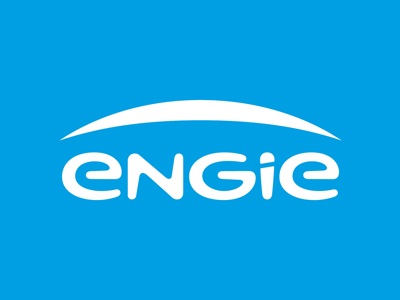 The ENGIE Social Value Team
• Prepare a decent CV
• Be open to new opportunities
• Persevere – the opportunities are out there, the right one is waiting to be found!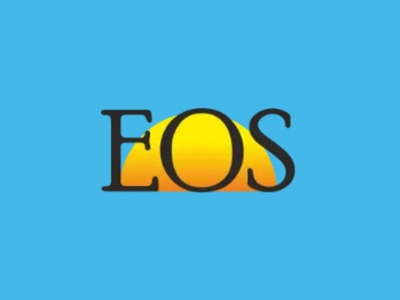 EOS Community Interest Company
• Be reliable and punctual, if you're early; all the more time to prepare for the meeting
• Be motivated and willing to learn; there are plenty of people who will be happy to teach you if you show willing
• Establish a good work ethic, set yourself targets and fill your days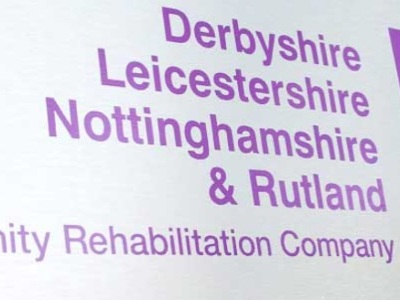 The ETE Team: The Derbyshire, Leicestershire, Nottinghamshire & Rutland Community Rehabilitation Company Ltd, part of the Reducing Reoffending Partnership:
• Its ok to not be ok, communicate that to friends, family (who may have contacts – social media etc.) and take time out if needed BUT get back on to job searching etc. and seek support you're your local Probation ETE Team, Unlock, Nacro, DWP.

• Don't think that you will never get a job due to your conviction/s, think that there will be an employer willing to give you a chance. Do a disclosure statement.

• If you're 18-24 apply for an apprenticeship / college if you're are financially able to and have no previous qualifications.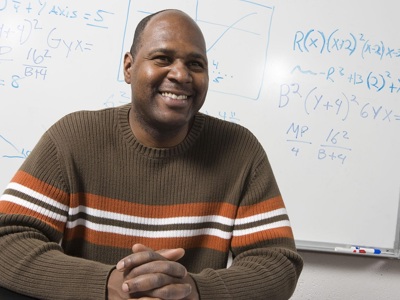 Futures for Business:
• Always look your best, even when going to fill out an application - this will be the employer's first impression of you. You might also be interviewed on the spot.

• Always call back within 5 - 7 days to check on the status of your application.

• Seek professional assistance and talk to people experiencing the same challenges.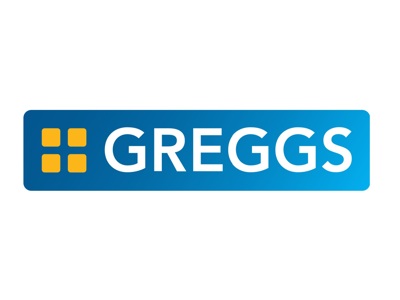 Greggs – Community Placements team / Fresh Start:
• Don't see your disclosure as a negative thing, it's your opportunity to show how far you've come, news skills that you have learnt and how you have developed as an individual.

• While you are applying for roles, why not volunteer? It's a great way to help your local community while giving you more confidence and skills.

• Use online tools to research what you need to disclose to a future employer, get the facts, but focus on what you have done since!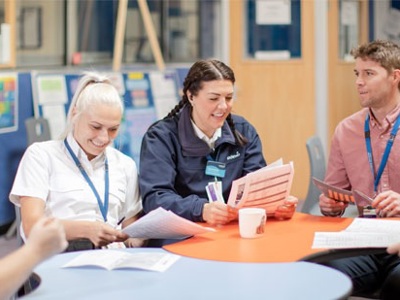 Damian Evans, Director at HMP Peterborough:
• Be open and honest with your employer – that builds trust

• Hard work and reliability gets you a long way – it gets noticed

• Be patient – everyone has to start somewhere, even with some jobs we're not so keen on. When you look back you'll appreciate what you learned, and enjoyed, when you started!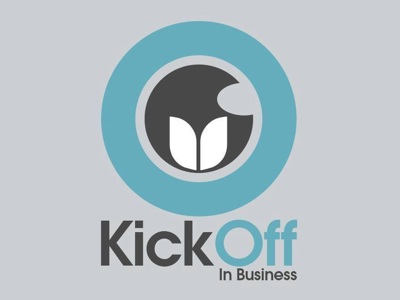 The Kick Off in Business Team:
• Your past doesn't determine where you can go.

• You learn by experience and overcoming setbacks make you stronger.

• Become self-employed and create a future of your own.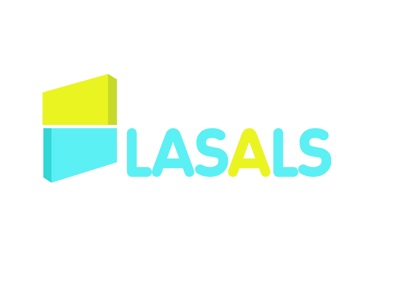 LASALS Careers Programme Leader – Dan Kilgariff
• Understand your own convictions. Many ex-offenders don't understand their convictions well enough when it comes to applying for work. Some convictions come with conditions that you need to know about when applying for work, i.e. time or area restrictions. Also a lot of ex-offenders aren't sure when their convictions are officially "spent", or which convictions will remain "unspent" forever and the impact this has on DBS & Enhanced DBS checks. When you start looking for work make sure you understand your conviction and when it becomes "spent", you can find this out from your probation officer or via your local police station.

• Target job opportunities that do not require a full application form, i.e. one that includes a box to tick if you are an ex-offender. Many jobs require a letter of application accompanied with a CV, many online job sites allow you to create your own CV and profile, all without having to discuss your offending history. Again, as long as you understand your conviction & conditions, there is no obligation to disclose your offending history unless specifically asked by an employer on an application form or during interview; however please be aware that there are some risks to not disclosing that it would be useful to be aware.

• Visit the Unlock website (www.unlock.org.uk). The Unlock website was set-up by an ex-offender as a way to unlock the potential of ex-offenders across the country; it is a huge resource, especially for those ex-offenders seeking employment. There is loads of advice on the website around how to deal with disclosure, how to navigate applications and interviews, plus a helpline, online forums, even a disclosure calculator so you can work out when your conviction is "spent".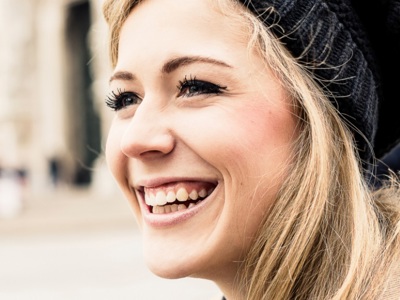 New Dawn New Day Team:
• Get some advice from a professional about when and if you need to disclose your particular offence

• Please don't be disheartened, keep applying and putting yourself out there

• Remember that your offence doesn't define you as a person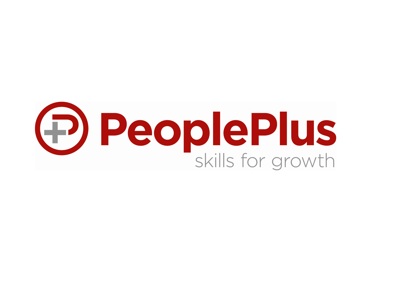 People Plus
• Tighten your Net: Be clear about what line of work you can do and consider the following:

A) What jobs do you have the skills and competencies to get into?
B) What sector would like to work in?
C) Ensure where possible you have the relevant qualifications.

• Be in the Know: Understand the labour market and how to access it.

A) Be clear about where the opportunities exist (we hope that the IAG or Education team would have worked with you on this before release)
B) Know where you can apply for a job and how. For example, do you know where jobs are advertised? If you are using a platform such as Total Jobs or Indeed – do you know about the CV review system?
C) Ensure you have robust employability tools such as a CV, covering letter and finally how to shine in an interview.

• Know the Legal detail: Understand the Disclosure process and if, when and how to disclose your criminal conviction

• And remember lastly it is not always what you know but who you know – widen your networks.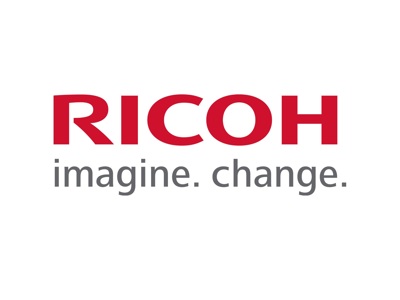 Ricoh ESG corporate team:
• Stay positive, keep motivated and reach out for help

• Turn the negative in to a positive (lessons learnt, additional learning and interpersonal skills learnt whilst serving a sentence)

• Ensure that your CV and covering letter are tailored to the company and job description that you are applying to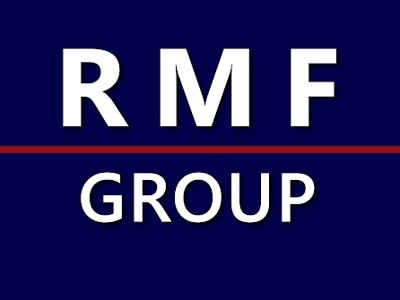 Ryan Burns, The RMF Labour Division Lead
• Be honest, always be upfront, honesty goes a long way.

• Always put yourself out, do favours, maybe do jobs that your skill set is too high for, this will ensure continuous employment and also proving yourself to the employer

• Be punctual, especially on your first day, first impressions go a long way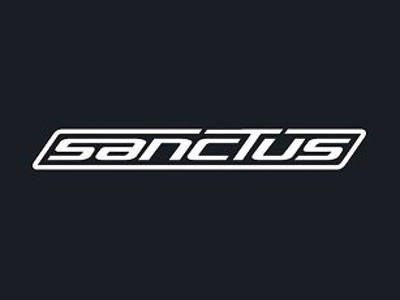 Sanctus Ltd
• Use of plain English in all written and verbal correspondence with a prospective employer. Structured and coherent writing is often your first opportunity to describe your experience and abilities and therefore impress a potential employer. Attention to detail is important here, it can look very unprofessional if an initial written approach includes spelling mistakes. Perhaps ask a friend to proof-read!
• Be proactive and willing to go above and beyond the minimum expectation. Do your homework on a potential employer and / or project. This demonstrates that you have taken the time to research an opportunity and are genuinely interested in the type of work a company is involved in.
• Having a positive attitude, not only regarding yourself, but towards others. Most employment opportunities will involve team working. A negative attitude not only reflects on an individual, but the work of the wider team.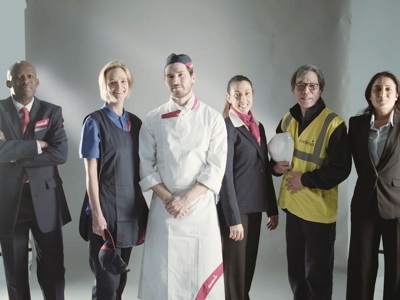 Sodexo Justice Education Team:
• Be positive about the skills you have learned and how they meet what employers are looking for. 'I was a cleaner', or 'I cleaned and disinfected highly used touch points in a busy working environment, I followed instructions worked as part of a team and was able to work unsupervised'.

• When disclosing offences focus on the future and who you are now not who you were. Show what you have learned and how you have changed and moved on.

• Keep an open mind about the range of employment opportunities / sectors you could work in.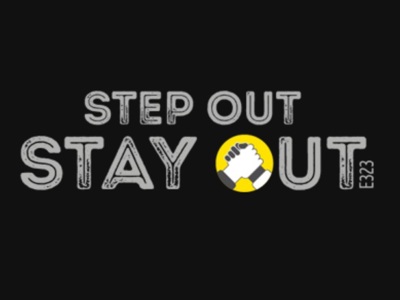 Pete Bell - Founder of Stepoutstayout:
• Be honest about who you are and what you have done.

• Never give up hope much support exists for people who have turned it around.

• Share with others your success it's powerful to help others change.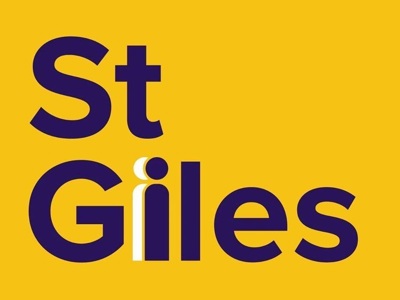 MATG Caseworker, St Giles Trust, Leicester:
• Be yourself – talk about all your positive attributes and strengths.

• Say what you have learned from your experience and your plans for a more positive future.

• Sell yourself – let the employer know about your skills and how you could benefit their company.

• Most of all: never give up, aim high and always believe in yourself…..anything is possible!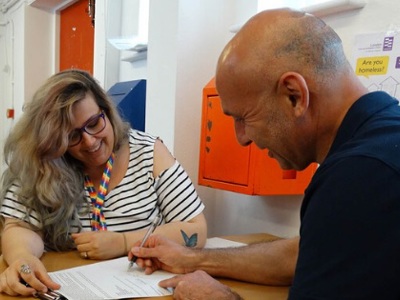 Jessica White, St Mungo's Recovery College Leicester:
• Remember, you have a lot to offer. Be confident and value your experiences. Even parts of your life that haven't gone as you've hoped will have taught you things.

• Practice answering common interview questions. This will help you to feel comfortable talking about yourself.

• Plan your route to the interview in advance, and leave extra time in case of any transport problems.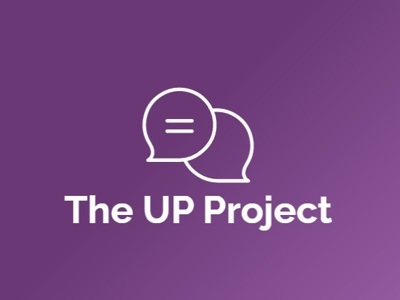 Siobhan – UP Project Manager:
• Take Opportunities – Don't ignore opportunities given to you because of possible bad experiences previously. Get involved In employability opportunities offered to you.

• Plan Ahead – Discuss housing, employment, career options and health needs with professional working with you.

• Prioritise – Immediate needs – Don't try and run before you can walk!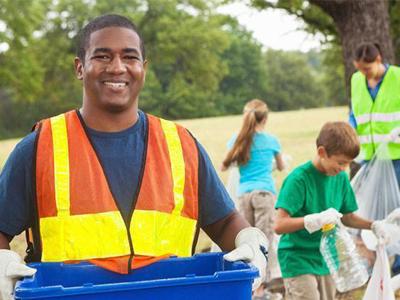 Voluntary Action LeicesterShire (VAL):
• Ask for help – there are a lot of different support services out there and even if someone can't help you directly, they may be able to point you in the direction of someone else who can.

• Consider all your options – don't discount any possibilities, as sometimes you can find that one step will lead to another. You may not see the potential, but an opportunity that seems far removed from your long-term goals could help you on that journey.

• Try to stay positive – we all face setbacks at points in our lives, but there is always hope for tomorrow.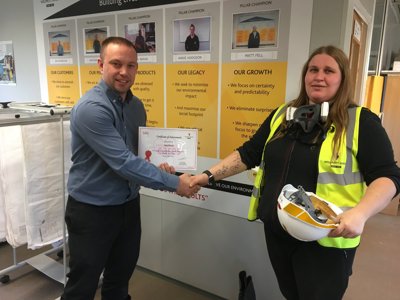 Wire Development Officer:
• Create an up-to-date CV that reflects your skills, qualities, qualifications and experience. If you have any gaps in your CV, try to include any work or training programmes you have participated in to show you have been proactive in trying to get back on track. You might want to tailor your CV to different types of job roles that you might be interested in. Participating as a volunteer or committing to an unpaid work placement can be an excellent way to add recent work experience to your CV and gain a reference from an Employer.

• If you have been out of work for long period of time, you might want to brush up on your employability skills. We advise all of our participants to engage in our employability workshops to help gain confidence when applying for work, attending job interviews and disclosing convictions.

• Understand your criminal record and know whether your convictions are spent or unspent. It is important to declare your previous convictions if required to do so depending on the type of work you are applying for. We would suggest having a Disclosure letter prepared to send over to potential employers, should you be asked about your previous convictions.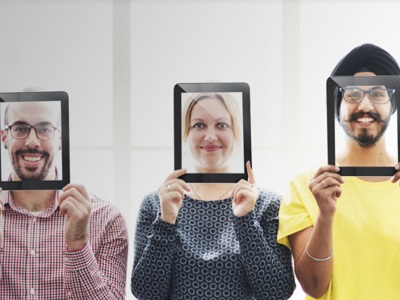 The Work Pays team:
• Be honest with your keyworker, so they can support you best

• Be willing to try something new

• Focus on the life skills you have that can be transferable – you will have a lot more than you think!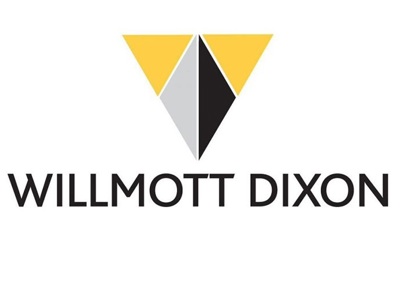 Willmott Dixon Team, Social value team
• Know your rights. Research what companies are and are not allowed to ask you during the recruitment process
• Don't overshare. Only share as much as you need to and have to for the job you are applying for. Don't go into unnecessary details about the circumstances surrounding your conviction
• Ask for work experience before applying. This will show the employer that you are hardworking and reliable. It will also help you decide if you like the company and the work