Harborough Business Grant
Businesses in the Harborough district who have taken on a Kickstart employee through the Harborough District Council Gateway are being offered a £1500 incentive to retain these employees as apprentices.

This process is being administered by Leicester Employment Hub.
Closing date for applications is 1st April 2022.
See eligibility criteria and application details below.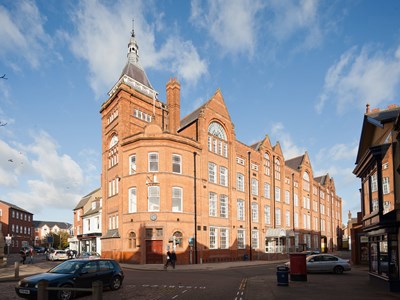 What is the criteria for the grant?
The organisation must be based in the Harborough district.
The employer must have applied for the Kickstart scheme through the HDC gateway.
Businesses must provide evidence they have taken the Kickstart employee on as an apprentice.

Maximum of four grants per employer.
What are the conditions of the grant?
A one off payment will be made once evidence is received and checked (this could take up to 4 weeks from date of application).
How do I apply?
Please complete the form below.
Contact Harborough District Council
By post: Harborough District Council, Strategic Planning and Housing, Market Harborough, LE16 7AG
By email: business@harborough.gov.uk
By telephone: 01858 821 055